Overview of countries intending to field GGP2020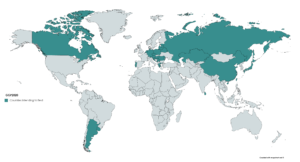 Help us bring the GGP to your country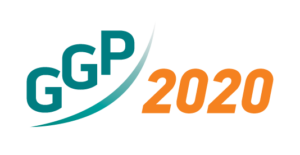 The Generations and Gender Programme (GGP) is pleased to announce that it will be carrying out a new round of data collection in 2020. The aim of the GGP is to deliver high quality data for scientific research on population dynamics and family change, relationships between generations, and changes in the social roles of women and men, accounting for economic, social and cultural contexts. The GGP is a world leader on issues of fertility decisions, work-life balance, transition to adulthood, and intergenerational exchanges. So far, more than twenty countries have participated in our programme.
The new round of data collection promises to bring fresh insights on low fertility, the complex life trajectories of young adults, and the dynamics of families. To do so it will use a common, centrally administered questionnaire, the latest survey technologies, and will offer the possibility of multi-mode of data collection.
Countries interested in participating are asked to contact the GGP Coordination Team as soon as possible. The GGP provides extensive support to national teams on all steps of the data life cycle including translation, sampling, fieldwork, harmonization and documentation.  Importantly, the GGP operates under an open data access principle allowing registered users worldwide access to the harmonized data.
For more information, contact ggp@nidi.nl
Additional information to Institutions interested in participating in GGP2020
If your country is interested in participating in the GGP and fielding our survey, the first step is to contact our Coordination Team. Below is some further information about the steps involved to join our programme.
Forming a national team:

Although a single institution may field the Generations and Gender Survey in their country, we strongly recommend to form a broad national consortium including key stakeholders involved in population studies, statistics and relevant ministries.

Signing a Letter of Intent:

To ensure close collaboration with the GGP programme, prospective national teams are asked to sign a Letter of Intent to Field a Generations and Gender Survey. This helps us plan our work and is a crucial first step to realizing GGP data collection in a country.

Building your political and scientific case to secure funding:

It is the responsibility of national teams to identify possible sources of national and regional funding. However, the GGP Coordination Team can provide support in the preparation and submission of your funding application including building the political and scientific case.

Planning your fieldwork:

The GGP staff works closely with national teams to plan and execute the fieldwork using the best software and survey tools. Assistance is also provided to help with the translation, harmonization and documentation processes.  

Documenting and communicating the results of the fieldwork and data analysis:

In addition to fieldwork activities, national teams are encouraged to plan in advance and budget other activities related to documentation and communication in order to raise awareness of the survey, and disseminate its findings. The GGP supports national teams to develop such engagement and dissemination activities as part of their overall plan to participate in the GGP.