There are a number of surveys with which the Generations and Gender Survey collaborates its efforts to understand family and relationship dynamics across the lifecourse:

Synergies for Europe's Research Infrastructures in the Social Sciences (SERISS) is a four-year project that aims to strengthen and harmonise social science research across Europe. GGP is a partner within the project alongside other major comparative sociological surveys in Europe such as the Survey for Health Ageing and Retirement in Europe (SHARE), the European Social Survey (ESS), The Consortium of European Social Science Data Archives (CESSDA) and the European Value Survey (EVS)

Fertility and Family Surveys (FFS) were conducted in the 1990s in 23 member States of the United Nations Economic Commission for Europe (UNECE). The project concluded in 2000 with the FFS Flagship Conference. The micro-data of the surveys is available for research. The FFS is the the immediate predeccesor the Generations and Gender Programme.

The German Family Panel pairfam ("Panel Analysis of Intimate Relationships and Family Dynamics") is a multi-disciplinary, longitudinal study for researching partnership and family dynamics in Germany. The annually collected survey data from a nationwide random sample of more than 12,000 persons of the three birth cohorts 1971-73, 1981-83, 1991-93 and their partners, parents and children offers unique opportunities for the analysis of partner and generational relationships as they develop over the course of multiple life phases. A working paper detailing the relationship between the GGP and Parifam can be found here.

The Netherlands Kinship Panel Study (NKPS) is a large-scale database on Dutch families. The research questions revolve around the theme of solidarity, which is defined as 'feelings of mutual affinity in family relationships and how these are expressed in behavioural terms'. Four waves of an extensive face-to-face interview have been conducted (Wave 1 in 2002 – 2004, Wave 2 in 2006 – 2007, Wave 3 in 2010 – 2011, Wave 4 in 2014).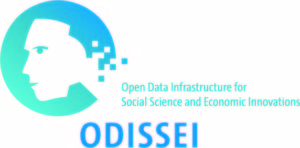 ODISSEI (Open Data Infrastructure for Social Science and Economic Innovations) works to develop a sustainable research infrastructure for the social sciences in the Netherlands. Through ODISSEI, researchers within the social sciences will have access to interconnected large-scale, longitudinal data collections. This virtual web will enable researchers to answer new, cross-disciplinary research questions and to investigate existing questions in new ways.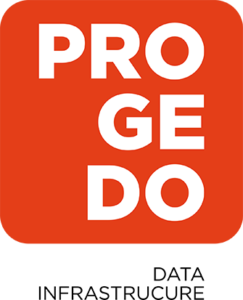 The PROGEDO large infrastructure ensures the implementation of a public policy for social sciences and humanities for France. It focuses especially on research on law, economics, geography, management, history, political sciences and sociology.  Its role is based on the missions defined since 2008 in the national roadmap for large research infrastructures produced by the French Ministry for Higher Education and Research. As part of the French Roadmap since 2016, GGP participates in the work of PROGEDO.